Indianapolis Home Inspections
Home Inspections can help protect you from unexpected repairs, and well as alert you to potential safety concerns.
Avoid the "money pit"



Nobody wants to be surprised with expensive home repairs. Whether you're buying a new house, selling your current house, or even in your current home that you have no plans to move from, having a Home Inspection prove an invaluable investment. A Home Inspection is your best line of defense against unexpected expenses or safety risks that every home has the potential to hide. Informing you of the current condition of the house as well as alerting you of potential safety concerns is our top priority. Having this knowledge can pay for itself many times over. The cost of a Home Inspection itself is minimal when compared to the cost of the home itself or even the cost of repairs.
~ I was very satisfied with Mr. Gibbs, who was my inspector. He informed me of things I did not know about my home and the home buying process. He made the process a very easy and informative one. I was very satisfied and would recommend this company to all my friends and business associates, or anyone interested in buying property. residential or commercial. Thanks again Mr. Gibbs, you were a delight to do business with. ~ Alice B. Majors - Indianapolis, IN
Would you buy a car
without taking it for a test drive?
As Home Inspectors, we are interested in "performance".



Much like test driving a car, a Home Inspector will "test drive" the house and make sure all of the structural and mechanical systems and components are performing their intended functions. Does the furnace make heat? Is the A/C cooling? Does the roof leak? Are there air quality or environmental concerns that could have adverse affects to you and your families health or safety? Only a quality Home Inspector, that has extensive training and experience, has the developed skills and senses required to thoroughly detect many common defects that can often be overlooked by an untrained eye. Just like that new car, the house may "look good", but appearance is no indication of performance. Let a Gibbs Surette Inspect Home Inspector give your home a "test drive" and see how well it is performing.
~I was very impressed with my inspectors ability to do a thorough check of the house. He went above and beyond my expectations to explain every detail to me. The documentation and photos of the home that were emailed to me helped in my home buying process. I would recommend this company one hundred times over. Great Job!! ~ Lauryn Zimmerman - Indianapolis IN (Broadripple)
Bookmark/Search this post with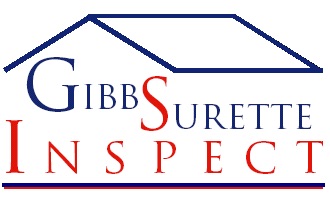 Schedule Your Home Inspection

online
Or call one of our friendly staff members. We are available:
M-F

8am-10pm

& Sat.

8am-6pm
(317) 844-5334
Attic To Basement, Let Us Inspect It First!
Avon,

Brownsburg

, Carmel, Cicero, Fishers,

Fortville

, Franklin, Greenwood, Indianapolis,

McCordsville

,

Noblesville

, Plainfield, Westfield,

Zionsville